Michigan Mashup has been around for a few events now but MM#3 marks the first event in which it has been included in the MRCA as a qualifier. MM's arena includes a steel floor and allows magnet use; this, combined with auger hazards and a pit that opens at 60 seconds, very much changes the meta versus other MRCA arenas. The bots that attended are truly some of the best the Midwest has to offer and the top 3 finishers proudly take their place as MRCA finals qualified competitors.
1st Place: Garchomp‌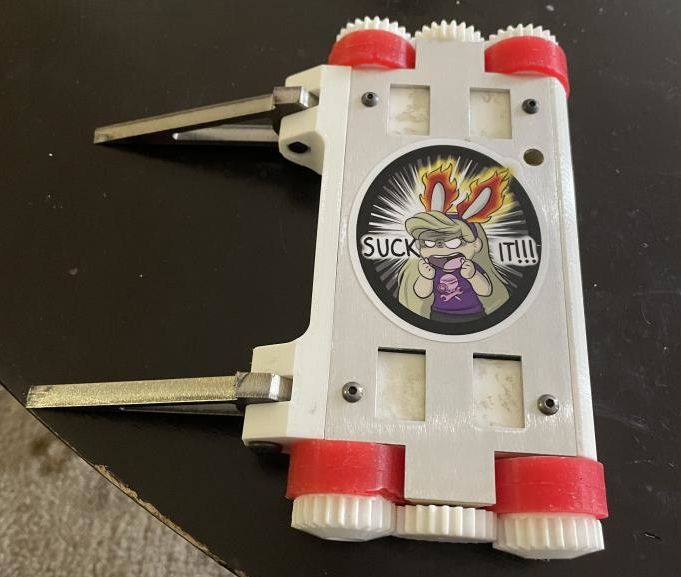 ‌
I don't think anyone was expecting Garchomp from Fluffy Robotics to go all the way, but a sturdy frame designed by Joseph of Team Imminent Disaster and solid driving allowed Garchomp to dominate in almost all of its matchups. With effective use of both the auger hazards and pit trap, Garchomp ended the day with first place and a spot at the MRCA finals!
2nd Place: Necessary Evil‌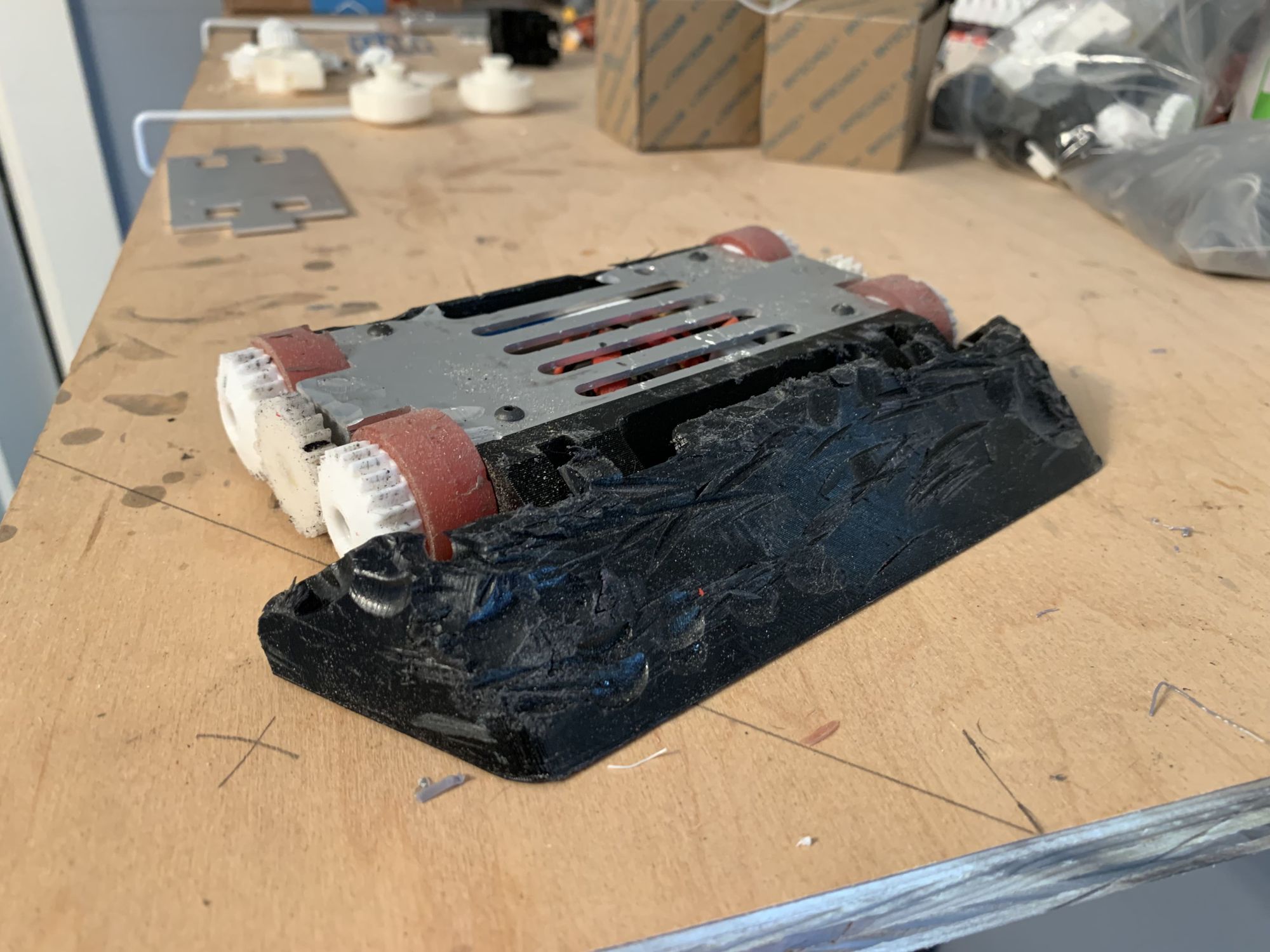 ‌
If you think you are seeing double, you are not far off! Joseph was also running an upgraded version of his Necessary Evil frame at the event. Brushless motor upgrades allowed Necessary Evil to be equally dominant while actually fighting more matches through the day as he made his way through the losers' bracket. He even took a win off of the eventual champion, Garchomp, in a fight that had most of us struggling to follow the action of these near identical bots, before finally having to settle for second place.
3rd Place: Kiss Kiss Bang Bang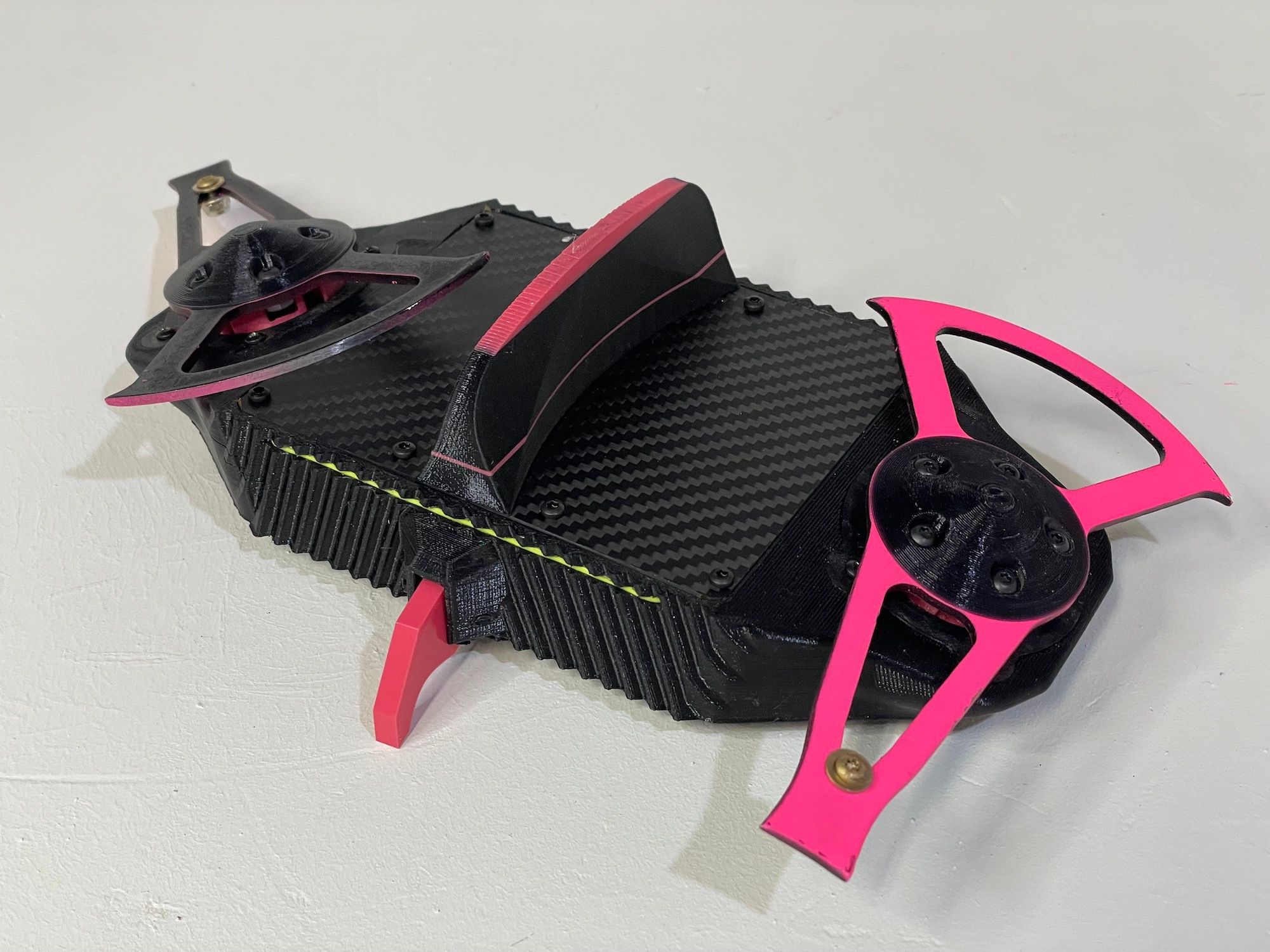 ‌
The debut event for this horrifying monster, Kiss Kiss Bang Bang is a double spinner bristle bot, which earns it an additional 100% weight bonus under MRCA rules. KKBB savagely ripped apart most robots unfortunate enough to be in the box with it, only falling victim to its difficult-to-control nature and the deft driving of the 1st and 2nd place winners. While it struggled to keep its weapon motors from burning up, this bot will certainly be back at the MRCA finals with all of those issues sorted and out for blood.
4th Place: Atoma‌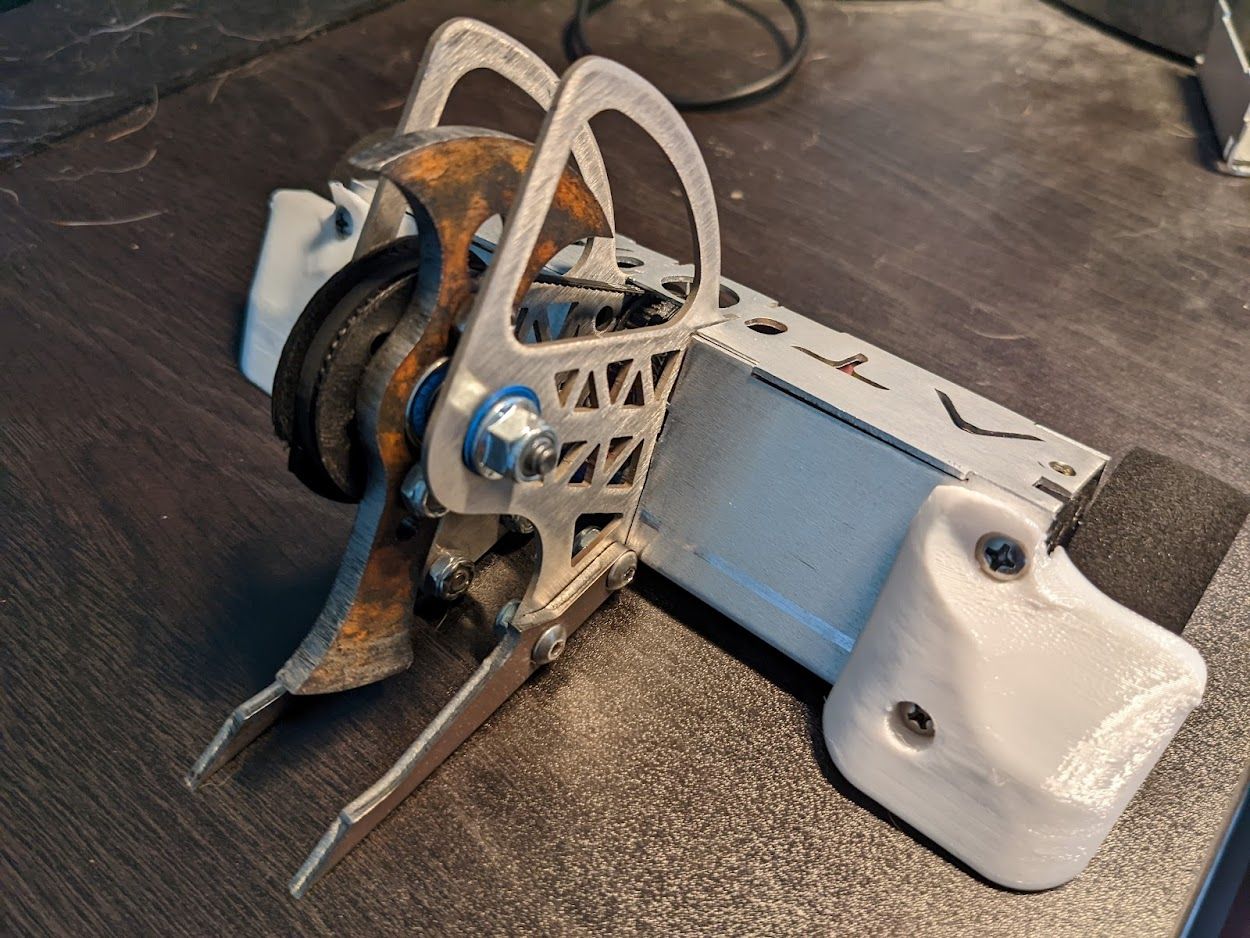 ‌
Just missing the top 3 after a slugfest of a match against KKBB, Atoma is never lacking in style and put on many impressive performances. Owen even managed to beat the second place winner, Necessary Evil, at his own game, pushing him into the pit during their first match. While it just missed out on an automatic qualification for the MRCA finals at MM#3, Atoma will always garner fear and respect when it enters the box.
5th Place: Super Space Turtle‌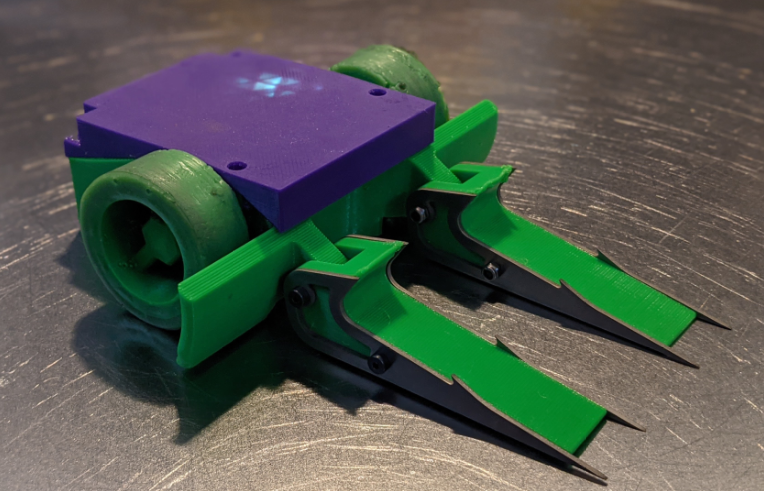 ‌
Super Space Turtle, designed by Remy of Team y_0 Robotics and driven by his cousin Brennan, took a very respectable 5th place finish. Brennan's first time driver status makes this an impressive achievement! A durable control bot, Super Space Turtle won its fights by simply outdriving and outlasting its opponents. While dropping from its impressive 3rd place finish at Michigan Mashup #2, this bot is still considered top-tier. Its lower placement, just a few months after the previous event, is highly indicative of how quickly the antweight combat scene has been evolving in the Midwest.‌
---
With two of the five 2022 MRCA qualifier events in the books, the action will only get hotter. Stay tuned as roboteers desperately attempt to secure their spot in the finals at the few remaining qualifier events!
Watch the full event and past MM events here: https://www.youtube.com/channel/UCyWO4AyOKfTv3tERie54img