Looking for some cool tips? Check out our how-to guides and learn ways to modify, manipulate, and use your parts to create a winning robot.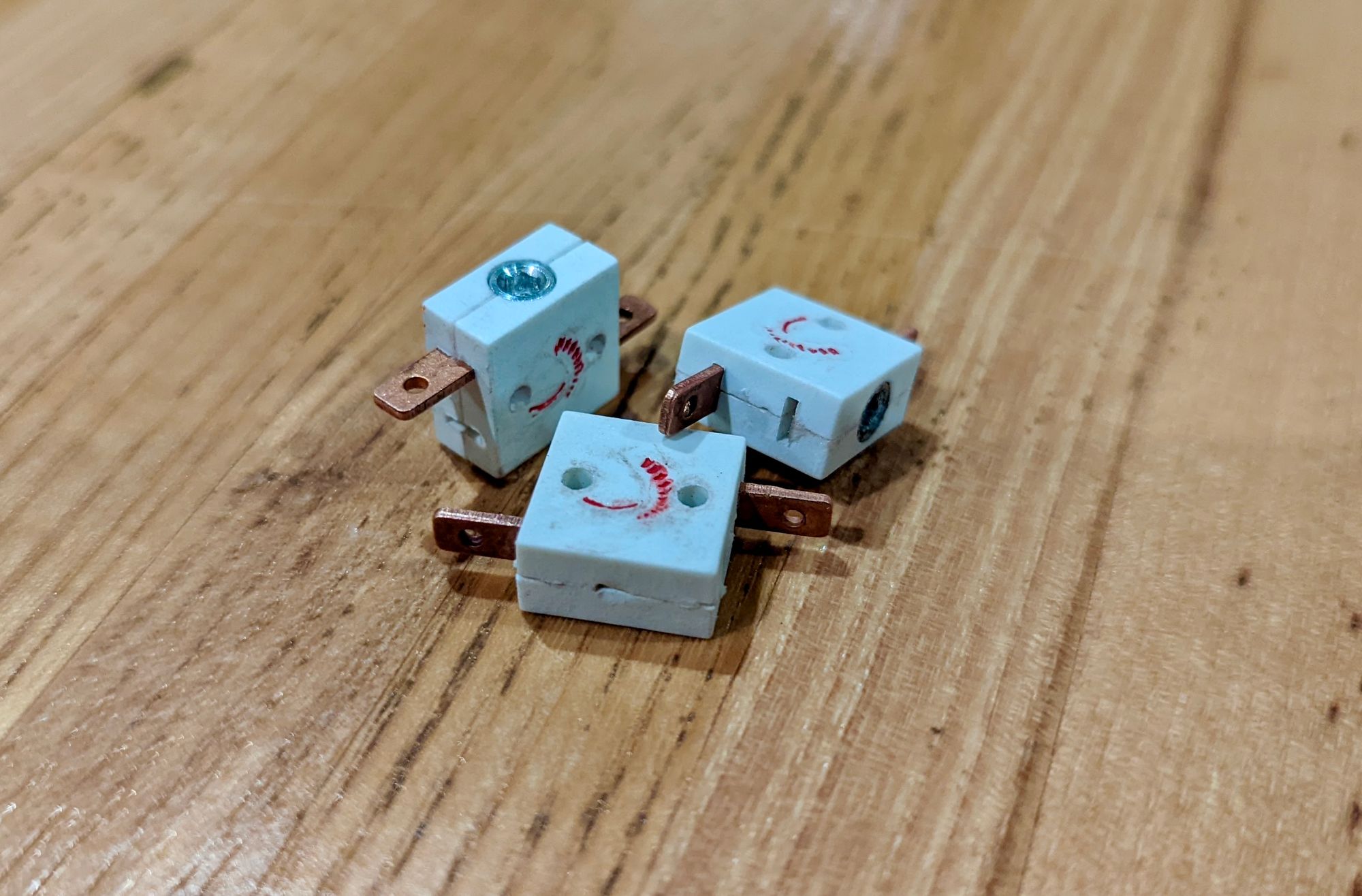 ---
Getting Started
So you're ready to build your first robot, but you don't know where to start? Well, this is the right place! The resources on this page can take you far into your combat robotics journey.  Also make sure to check out the MRCA social media pages and Discord. If you plan on attending an MRCA event, catch up on our rules here.
Beginner Tutorials
Witch Doctor Junior - Created by Team Witch Doctor, this video series is the quickest and easiest way to learn to build a robot. If you only do one bit of research, make it this
Getting Started - Just 'Cuz Robotics - This video by Just 'Cuz Robotics goes over what to expect  at your first robot fighting competition
SPARC Getting Started Guide - SPARC is the organization that governs robot combat rules. They have also put together a good introduction to robot combat
RioBotz Combat Robot Tutorial - If you prefer to learn the traditional way, with a book, this is the one you want. Written by Marco Antonio Meggiolaro of team Minotar, it is considered by many to be the Bible of combat robotics
How to Build a Test Box - In this video Zach of Team Skorpios walks you through how to build a simple test box to spin up dangerous weapons in a safe environment
Programming a Flysky FS-i6 Transmitter - The Flysky FS-i6 may be the most popular transmitter in combat robotics. This is because it's relatively inexpensive and easy to adjust settings on the go. This guide goes through everything you need to know to use this transmitter. You can also buy one here
Competition Websites
Nearly all robot combat events in the country (including all MRCA events) will be listed on one or both of these websites. Check back with them regularly to find events near you!
Starter Kits
A variety of combat robot kits are included in this section. For absolute beginners, the Fingertech Viper, Necessary Evil, or Nuts & Bots kits are recommended. Some of these other kits offer a challenge to someone who wants to go deeper
Fingertech Viper - This antweight bot is by far the most popular starter kit because it is easy to build, relatively robust, and very customizable. This is also a great option to get kids started in robotics. If you want to put more design work into your first bot, go for the "Naked" Viper kit
Necessary Evil - Designed by MRCA founder Joseph Betz, this is the unoffcial kit of the MRCA. With a first and second place finish at Michigan Mashup in 2022, its one worth checking out
Battle Robot Kits - This site is home to a variety of antweight kits. If, for some reason, you just want to battle and not build your own robot, you can pay to have these kits pre-assembled
Absolute Chaos Robotics - Absolute Chaos offers horizontal spinner kits for the Fairy, Ant, and Beetleweight classes. They may not be the most effective kits, but as the name implies, they can be very entertaining
BotKits - D2 & Candy Wasp - BotKits is home to the highly effective wedge bots D2 (beetleweight) and Candy Wasp (antweight). Soldering is required. They also sell a beetleweight base which a weapon can be added to
Nuts & Bots - Nuts & Bots offers a variety of non-destructive fairyweight kits. These may be a good option for kids or someone who wants to practice driving without a test box. They do ship from the UK, so don't expect them to come quick.
Turnabot - Another seller of non-destructive fairyweight robots, this one is US based
PhantomBotX Antweight - This is one of the less expensive Antweight starters, but does not come with a frame or armor. Its a good option for someone who wants to do some of their own design work
Donkey - Another wedge beetleweight kit good for those who want to practice without a test box.
Synthwave - This antweight is a 4WD vertical spinner inspired by Hypershock. It is not one of the easier starter kits, and will require a knowledge of soldering and 3D printing
Baby Nautiloid - This antweight vertical spinner is one of the more complex kits available. Only attempt if you have experience soldering and want a challenge
Kitbots Drum Spinners - KitBots offers antweight and beetleweight drum spinner partial kits. These will require you to design your own drive system
Thingiverse - Have a 3D printer? There are plenty of free combat robot designs on Thingiverse. Motors and electronics not included
Smeetleweight - SMEEEEEEEEEEEEEEEEEEEEEEEEEEEEEEEEEEEEEEEEEEEEEEEEEEEEEEEEEEEEEEEEEEEEEEEEEEEEEEEEEEEEEEEEEEEEEEEEEEEEEEEEEEEEEEEEEEEEEEEEEEEEEEEEEEEEEEEEEEEEEEEEEEEEEEEEEEEEEEEEEEEEEEEEEEEEEEEEEEEEEEEEEEEEEEEEEEEEEEEEEEEEEEEEEEEEEEEEEEEEE
Part Suppliers
In addition to these sites, make sure to check out your local hardware stores, surplus stores, and hobby shops
ItGresa Robotics - ItGresa is one of the two biggest US based combat robot part suppliers. A great place to go to purchase your Fingertech parts.
Palm Beach Bots - Palm Beach is the other big US supplier of combat robot parts. Also a good place to buy your Fingertech components
Fingertech Robotics - Fingertech is the largest producer of combat robot parts. They are based in Canada, so it is often cheaper and faster to purchase their products from ItGresa or Palm beach if you are in the US
Bristol Bot Builders - A UK based shop, they supply the very popular Malenki-Nano ESC/Reciever among other items
ServoCity - Provides a wide range of robotics and general electronics parts
Pololu - Another great source for general electronics and robot parts. They are the best source for wheels that press fit onto N20 motors
Robot Shop - The name says it all. A source for general robot parts
JSumo - This is a supplier for sumo robot parts, but the motors, wheels and other components can have valuable combat robotics applications
Digi-Key - An electronics supplier, but a good one
McMaster-Carr - Fulfilling all of your hardware needs. And then some. A good place to go if you're in a hurry to get parts
Bolt Depot - Another good option when you're looking to buy hardware
VXB - Bearings!
Avid RC - An excellent selection of small bearings originally intended for RC cars
Bielder's Belts - Belts, Belts, Belts!
Repeat Robotics - Run by an active member of the MRCA community, they sell the brushless Repeat Drive Mini motors with planetary gearboxes. They may be expensive, but they are excellent for antweight and beetleweight robots
Betz Bots - Primarily sells replacement parts for Necessary Evil Kits. This includes the Betz Bots Nano Power Switch, the most compact power switch available on the market
Rectified Robotics - Selling components for robot drive and weapon systems, including custom drive controllers
Owobotics - Drive systems, weapon discs, and forks for antweights and beetleweights
Robot Matter - A great selection of combat robot parts, especially motors
Barcode Labs - Another small shop run by a member of the MRCA community. They are an excellent source of (Pre-Soldered!) FS2A receivers
Nuts & Bots - Aside from selling some good fairyweight kits, their store also has some high-traction wheels
Turnabot - An excellent source for N10 and N20 motors
Actuonix - For all of your actuator needs
Monsoon Robotics - Battlebots team Monsoon has a nice selection of fairyweight weapon discs
Just 'Cuz Robotics - Sells a variety of Beetleweight focused components, most notably power distribution boards that help make wiring cleaner and easier, as well as drivetrain components
Hobby King - Home to a wide variety of RC hobby components
Get FPV - Brushless motors, ESCs, and batteries originally intended for drones
EMax - More drone parts. Particularly good for brushless motors
Zehjiang - A Chinese supplier of a wide variety of electric motors
Bricklink - LEGOs can make surprisingly useful robot parts. Particularly the wheels
Online Metals - Sheet metal and sheet metal accessories
Sackin Metals - Excellent source of aluminum and titanium
Part Manufacturers
SendCutSend - Don't have a shop to manufacture the parts you're designing? Send Cut Send can laser cut the files you send them in a wide variety of materials ranging from carbon fiber to steel to titanium. They also offer other manufacturing services depending on the material you're working with
CNC Madness - A good inexpensive source of custom carbon fiber components
Just 'Cuz Robotics 3D Printing - Want to use 3D printed components in your bot, but don't have your own printer? Seth of Just 'Cuz Robotics has you covered
Xometry - Offers a wide variety of manufacturing options, incuding additive manufacturing (such as metal 3D printing), CNC machining, sheet metal working, and plasting molding among other things
Caculators
Torque/Amp Hour Calculator - Created by SPARC
Belt Length Calculator - Created by B&B Manufacturing
Team Run Amok Design Tools - A variety of design calculators, spreadsheets, and tools from the Ask Aaron archives
Team Cosmos Calculators - More useful calculators and tools from Team Cosmos
Advanced Tutorials
Ask Aaron - If you have any questions about combat robotics, Aaron has already answered them. If he hasn't, then feel free to ask him
Robot Combat Wiki - The Wikipedia of fighting robots. It's filled with a wealth of any robot information you could want
Team Small Robots Fusion 360 Tutorial - Learn how to do CAD design for combat robots using the Fusion 360 program
Just 'Cuz Robotics Tutorials - Seth of Just 'Cuz Robotics offers a wide variety of tutorials for both new and experienced builders
Robert Cowan Tutorials - This series of videos by Robert Cowan of Team Copperhead will teach you about everything you could want to know about building a robot
Robert Cowan Resource Guide - Is our list of resources not good enough for you? Check out this list put together by Robert Cowan instead
Repeat Robotics Beetleweight Design Guide - This in depth guide can help you design a beetle from start to finish. Much of the given information also applies to other weight classes
Team Panic - More Youtube video tutorials. This time from Team Panic
Kill More Robots - A handful of useful lessons from MRCA competitor Caleb
Robot Fight Club - MRCA competitor Lucas has some videos on how to make extremely inexpensive robots among some other tutorials
Well, that's it! Do you know of any useful links that are missing from this page? Contact Eric - Dead Batteries Robotics on the MRCA Discord to get them added.